Long Distance Moving Services
Planning Your Long-Distance Move?
Long distance moving can be a challenge, so don't go at it alone! Instead, trust Seventh Generation Moving & Storage in Los Angeles to help you make the move today. Our long-distance moving services get you where you need to go without any extra stress, hassle, or anxiety. When you work with us, you can be sure your belongings are safely packed and stored properly. We have more than 15 years of experience moving customers all over the country, and we will be honored to move you into the next chapter in your life. Learn more about our long distance moving services and call us today to schedule your next move!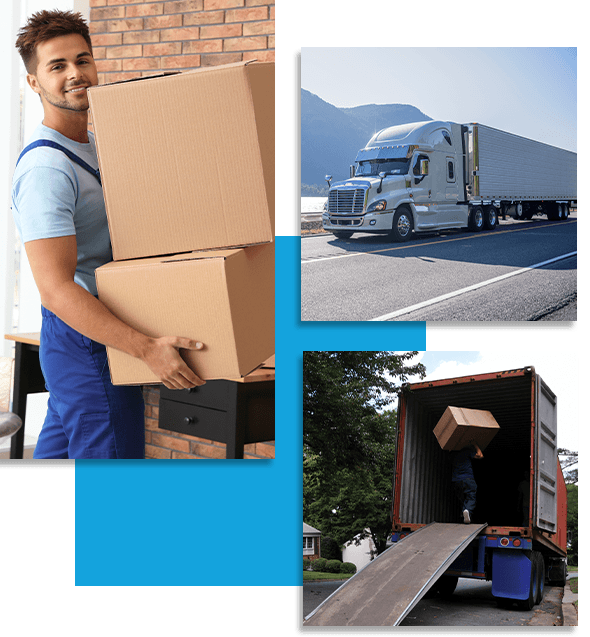 Our team is here to help you move from Los Angeles to your new home, including:
Throughout California

Arizona

New Mexico

Utah

Nevada

Idaho

Texas

Oregon

Washington
Contact Seventh Generation Moving & Storage to schedule your long-distance move with our Los Angeles team!
We Always Willing to Go the Extra Mile
When it comes to long distance moves, our team is willing to go that extra mile for our clients. Moving to a new state comes with a long laundry list of things you have to worry about. So we believe that packing and moving shouldn't be a source of stress. That's where our long distance moving services come in. Choose a local Los Angeles team with 15 years of expertise in moving and packing everything from a studio apartment to a mansion or commercial business.
Our moving services include:
Packing service

Unpacking service

Wrapping

Assembly

Disassembling

Crating Chandeliers

Piano moving

And more!
Reach out to Seventh Generation Moving & Storage in Los Angeles for your long-distance move today!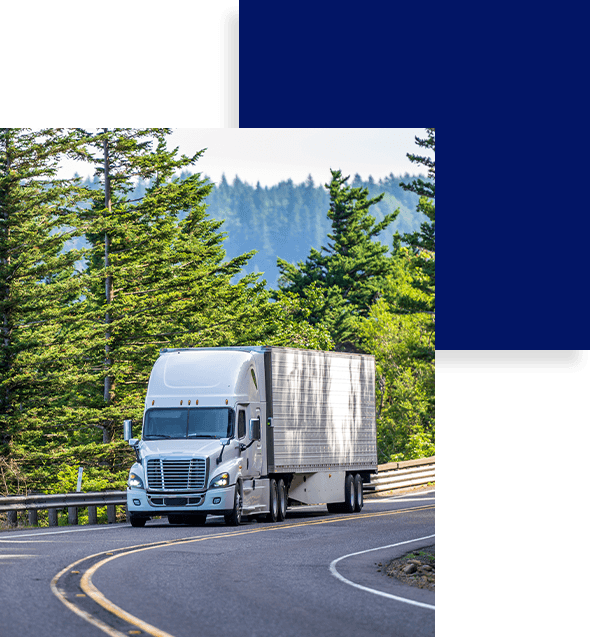 Long Distance Moving
No house is too big or small for us to handle. Whether you're moving everything from your small apartment or your mansion, our team handles every long-distance job with the same level of care and respect we would treat our own homes.
At Seventh Generation, your peace of mind is our top priority. That's why we go above and beyond to make your move as smooth as possible, especially when you have to move long distances.
Send us a contact form or call us directly to schedule your appointment. With Seventh Generation Moving & Storage in Los Angeles, we'll have you moved to your new home in no time!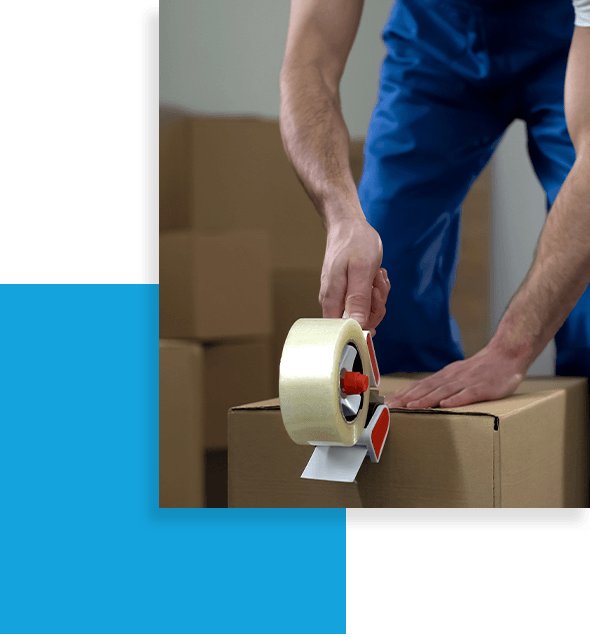 Packing, Unpacking, Wrapping
Worried about packing up all your belongings for your long-distance move? Add our packing services onto your long distance moving trip and make moving seem almost easy.
You can count on our packing professionals to bring moving materials and professionally pack everything so it's protected for your long move. This means that you don't have to worry about purchasing packing materials yourself — and you can ensure that you aren't left with unused packing materials.
Learn more about our professional packing services and get our team scheduled for your upcoming long-distance move.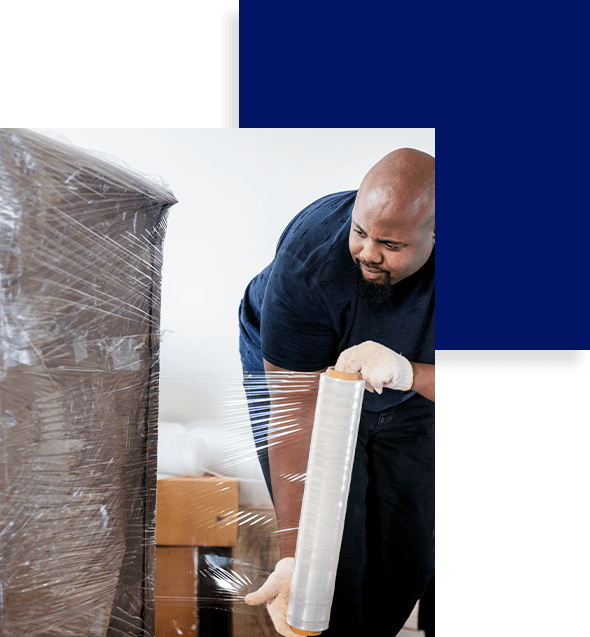 Assembly & Disassembly
Worried about having a mess in your new home once you've moved? Our team will help assemble and disassemble items during the moving process.
This means that you don't have to worry about getting tall bookcases or bulky furniture in and out of your home. Instead, our professionals will carefully disassemble everything to fit in our moving truck. Then, when we arrive at your new location, we will take the time to put everything back together.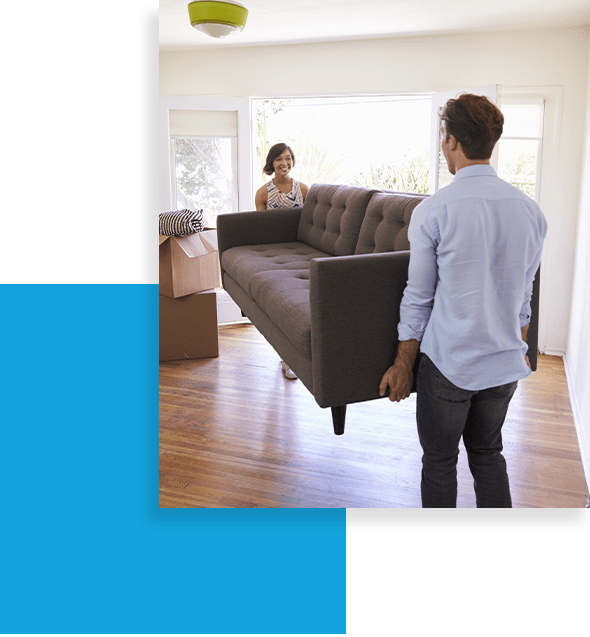 We'll Move Anything
For the Seventh Generation team, nothing is too bulky or heavy for us to handle. Instead of stressing about getting your family piano or a large chandelier to your new state, work with our team.
When you have a team of professional movers helping with your long-distance move, you don't have to worry about those bigger or bulkier items. Our team has experience moving appliances and other bulky items. We'll ensure that everything is safely wrapped or covered before moving to help prevent damage to those items. For more delicate items like chandeliers, we have special crates designed to keep them padded and protected.
If you have a large item that you're worried about bringing along on your long-distance move, reach out to Seventh Generation Moving & Storage in Los Angeles today!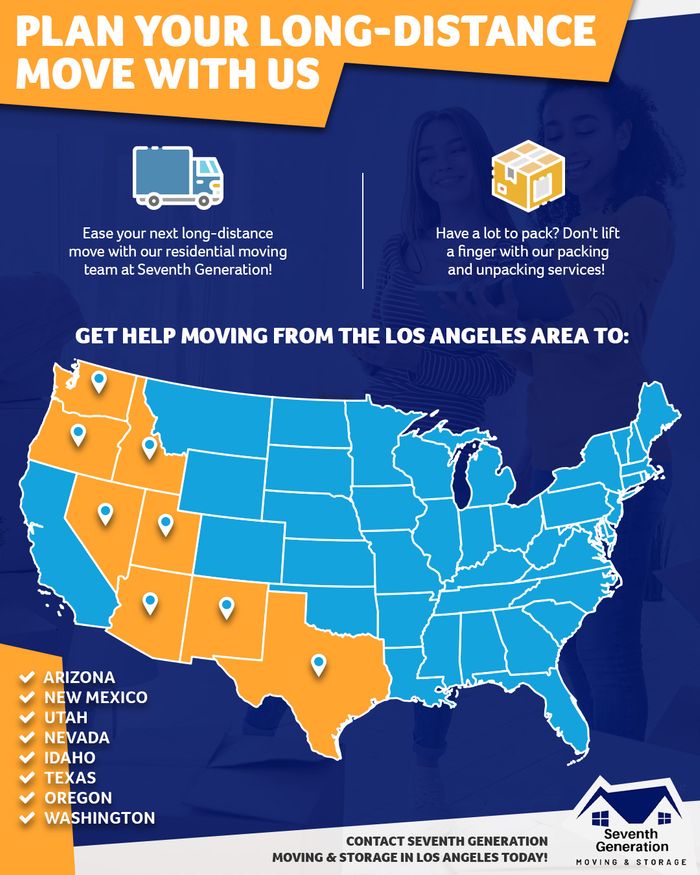 Going Beyond a Traditional Moving Company
At Seventh Generation Moving & Storage, we want to go beyond the basics of moving. While our moving team is happy to just load and unload your already-packed boxes into our moving truck, we want to offer moving services that go beyond that. We'll help pack up your home, organizing everything by room so it can be easily unpacked when you arrive. We have high-quality packing materials to properly protect everything from heirloom pieces to fragile artwork or bric-a-brac. We also know that — depending on the type of move you're making — sometimes you don't want to bring everything with you, so it's important to have a safe place to store the things you can't have.
Learn more about the other moving-related services we offer, and contact Seventh Generation in Los Angeles now!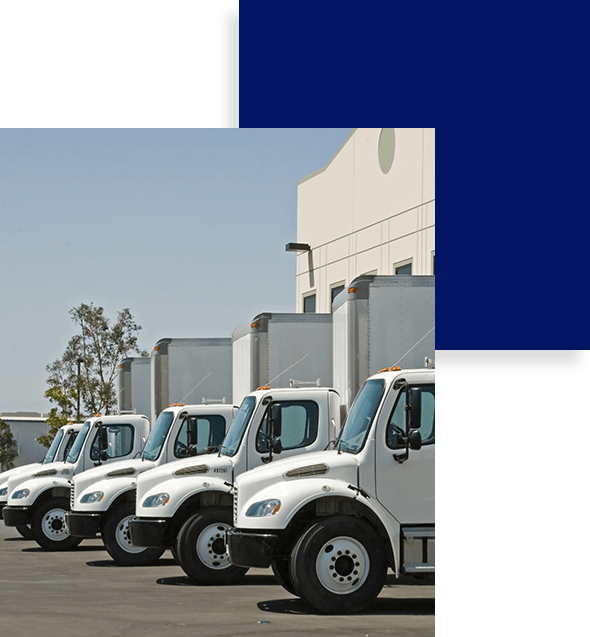 Local Moving Team
If you're located in Los Angeles and aren't planning a large, cross-country move, our team can still help! From long-distance moves to local residential and commercial moving services, Seventh Generation Moving & Storage is here to help.
Our company has over 15 years of experience with moving and packing. This means that when you work with your team, you can trust that you're in good hands.
Learn more about our local services, and if you're in the Los Angeles area, work with our team for any of your moving, packing, or storage needs!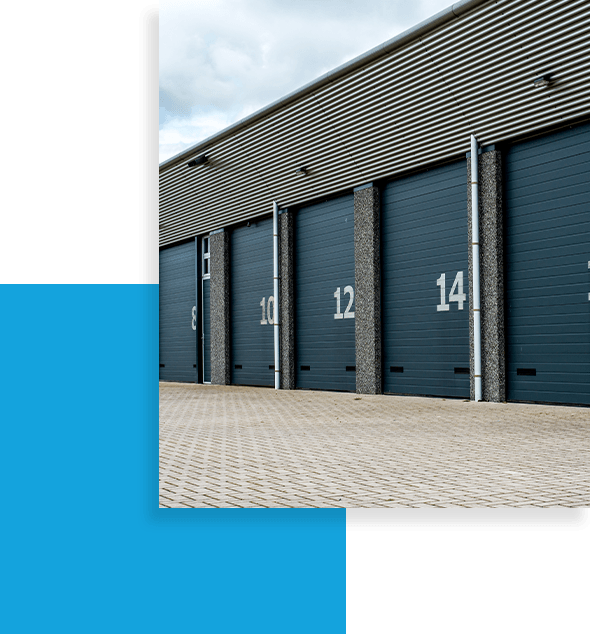 Storage Services
Do you plan on coming back to Los Angeles in the future? Store the items you don't want to bring with you on your long-distance move with Seventh Generation!
We offer long- and short-term storage options if you're not sure where to keep your belongings while you're gone. That way while you're gone, you can rest assured that all of your personal belongings are safe and secure in climate-controlled storage.
To couple our storage services with our other long distance moving services, contact Seventh Generation in Los Angeles to get started!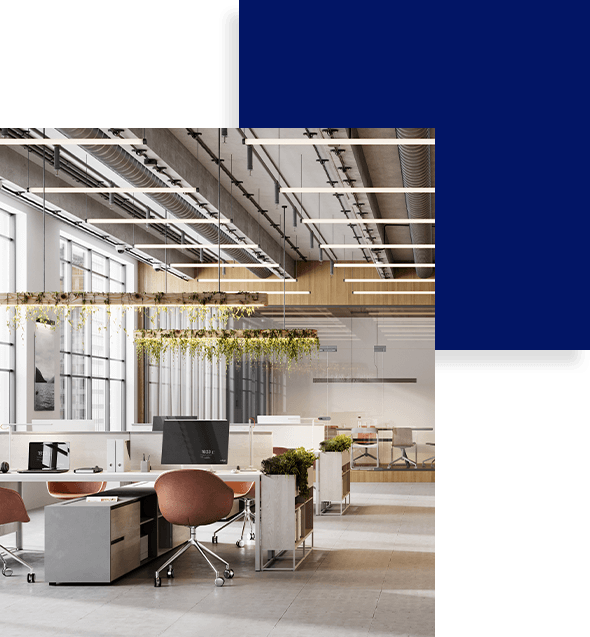 Commercial Moving Services
Are you a manager or owner of a commercial business? Seventh Generation provides commercial moving services for local businesses.
We know how daunting it can be to relocate your entire business. From the office chairs and desk to inventory and bulky office equipment, the job is too big for just one person. Work with our local team of professional packers and movers to take the stress out of relocating or moving your business location.
Contact us to learn more about our commercial moving services and see if we can make the process stress-free!
Not Sure How Seventh Generation Can Help?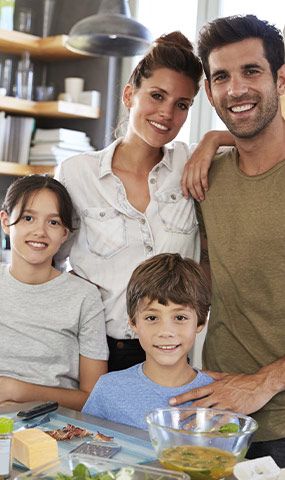 When you don't have to worry about how you're going to pack up your home or move to a different state, you can spend more time on the things that matter.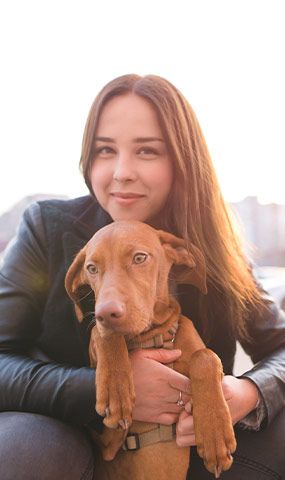 With our professional packing and moving services, you'll have an entire team on your side to make your move pain-free and stress-free!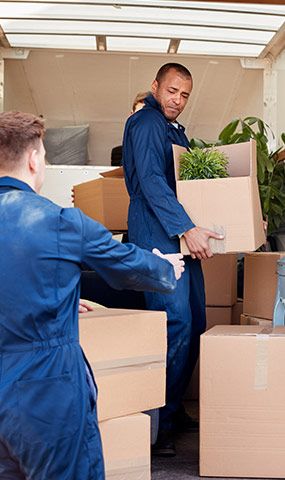 We pride ourselves on being a local team of movers with our 15 years of combined experience, ensuring you get nothing but the best.
Get Started With Our Team of Professionals
At Seventh Generation Moving & Storage, we offer all of the moving services you need for your local or long-distance move. From packing and disassembling furniture to storing what you can't bring with you, we're always up for any challenge. Request a callback from our team and schedule all the moving services you need to make your long distance journey free of moving-related stress. Contact us today in Los Angeles!
Why Choose Seventh Generation Moving & Storage?
For years, we've strived to provide the best possible experience to our customers. Your home or office area will always be treated as if it were our own. Thank you for choosing Seventh Generation Moving.