Residential Moving Services
Take the Stress Out of Moving
Our team of professional movers at Seventh Generation Moving & Storage is here to make your entire moving experience as painless as possible. Moving to a new space should be excited and filled with possibilities. You get to make a new space yours instead of stress about your moving deadline and getting everything packed and organized. That's where our team comes in. Take advantage of our packing, storage, and moving services so you can spend more time enjoying this next journey!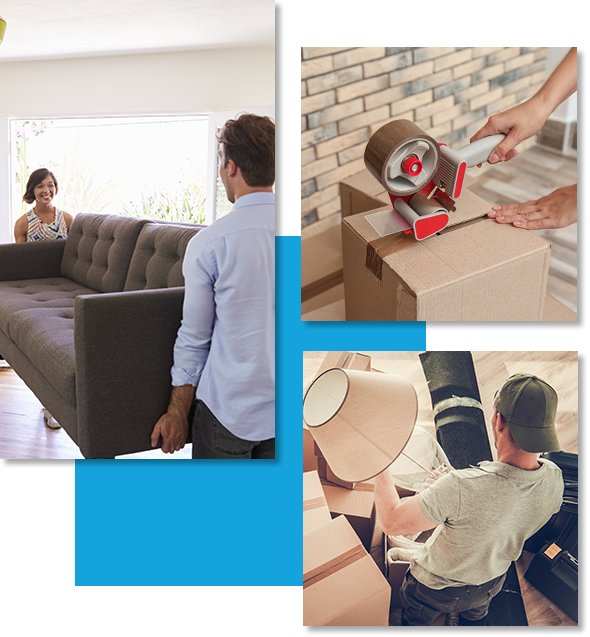 Not sure how we can help? 
When you work with the team at Seventh Generation, our moving services include:
Packing service

Unpacking service

Wrapping

Assembly

Disassembly

Professional crate for chandeliers

Piano moving

Appliance moving

Electronic moving

And more!
Contact Seventh Generation Moving & Storage to learn more or request a quote for your upcoming Los Angeles move!
Our Movers Are Here to Help!
¡Y se habla español! For years, we have worked to provide the best experience for all of our customers throughout Los Angeles. We believe that moving should be a fun time and full of new beginnings. But it's hard to focus on that joy when the moving boxes are standing up around you. We're trying to change that! Learn more about the benefits of working with our Seventh Generation moving team for your next local move!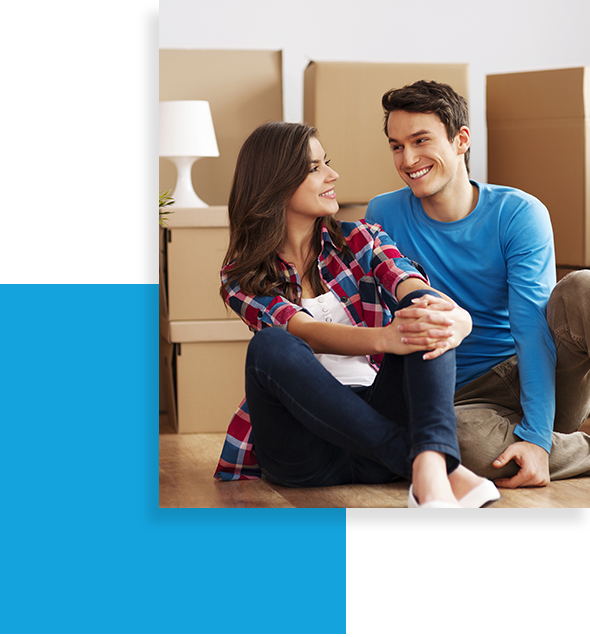 Local Moving
Seventh Generation Moving & Storage offers local residential moving services to help you settle into your new Los Angeles home. While you might just be moving down the street, we understand that tackling any move can be a stressful experience. That's where working with our professionals comes in!
Our moving teams provide speedy, professional packing assistance, storage options, and even bring all necessary moving materials with us to every job. We have more than 15 years of experience safely and efficiently transporting delicate and important items like exclusive items, and we will have you settled in your new house faster than you can say, "There's no place like home."
Mark one more thing off your moving list and get a quote for your upcoming Los Angeles move with our local moving team!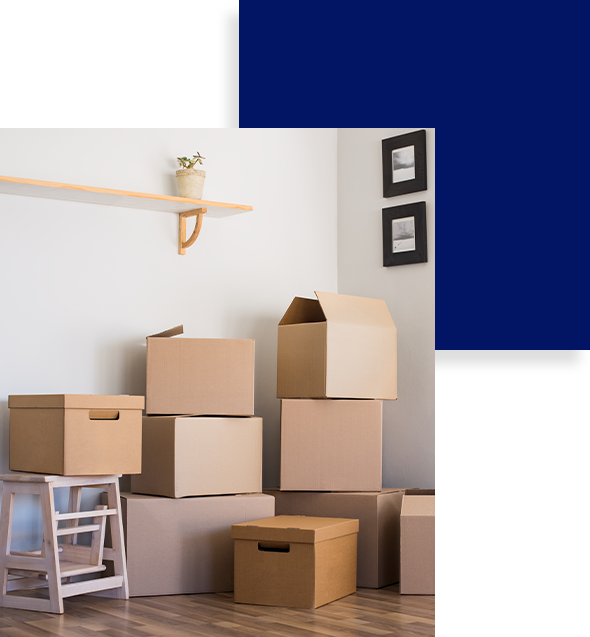 Any Size Move
We want to emphasize that no move is too big or too small! Whether you're moving from one studio apartment to another or moving an entire house full of stuff, we can handle it! In our 15 years of moving experience, we've moved everything from apartments and residential homes to large commercial offices. We also understand that every moving project is easier with a little bit of help.
No matter the size of the space you need to be moved, don't hesitate to contact our professionals at Seventh Generation today!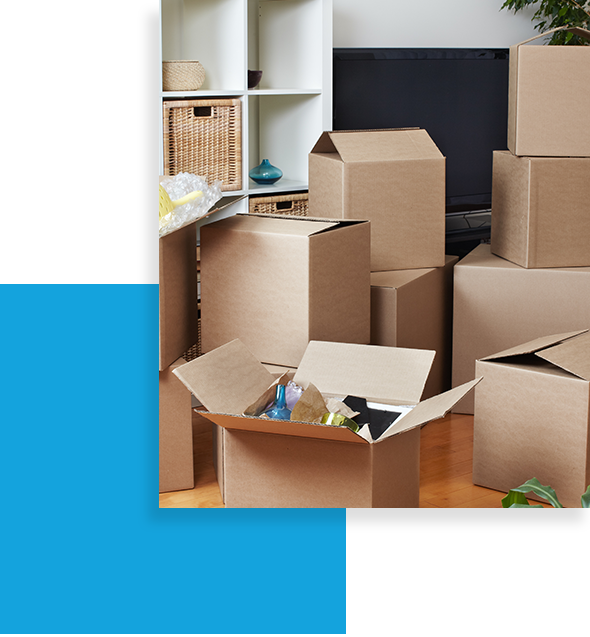 Save Yourself Time
If you've just purchased a new home or are upgrading to a bigger space, we understand that you might be hesitant to spend any more money on the moving process. But when you hire local movers, you get so much more than just someone to carry your boxes for you!
At Seventh Generation, we know moving! We can help with everything from when to start the process and how to tackle heavy appliances to the most efficient way to pack different spaces and how to ensure that delicate items (like pianos or chandeliers) are moved without breaking or warping. All of this knowledge helps save you time during the moving process. This gives you back precious time and allows you to focus on everything else that comes with moving!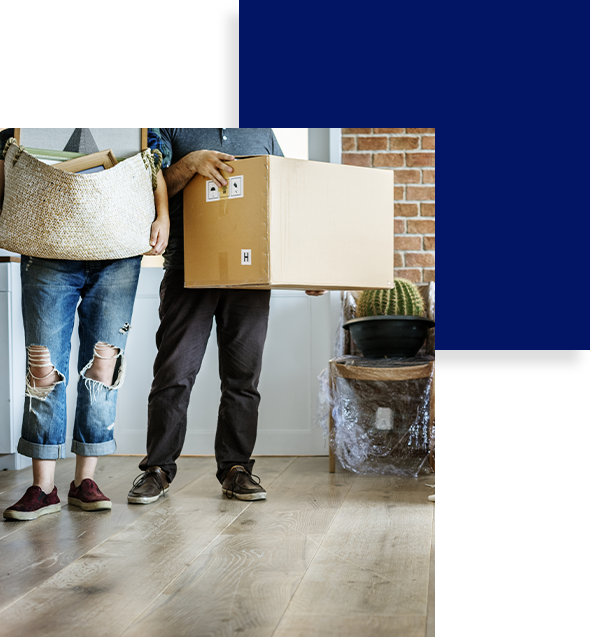 Our Moving Tips
At Seventh Generation, we've helped residential families move countless times. And over the years, we've learned a thing or two to help reduce stress and increase efficiency in the moving process.
To start, there are a lot of questions you want to ask yourself. How early are you starting the moving process? Have you already booked our moving team or packing services? How are you labeling your moving boxes? What precautions are you taking to move fragile and delicate items?
All of these questions will help you better plan your move, and ensure that everything arrives safely — and you're able to find everything you need! Our moving team is here to help you and ensure that your entire moving process goes smoothly! We never want you to lose something valuable in the move or arrive at your new home to a looming attack of unorganized boxes. Choose Seventh Generation moving services and we'll share all of our moving secrets with you!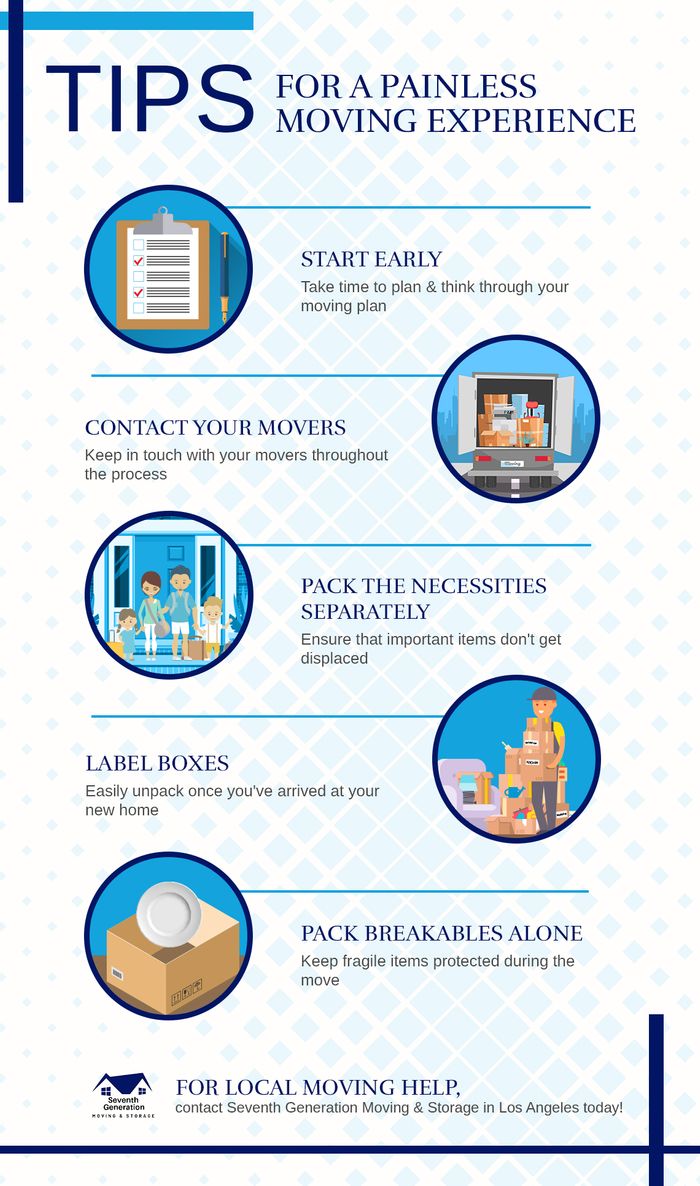 We Are More Than Just Movers
While Seventh Generation offers residential moving services, we offer more than just that! From moving a large or commercial space to packing and storage services, we want to help you through the entire process. This means more than just carrying a box. Reach out to our team to see how we can make your upcoming move painless — and learn more about our other services to help with the entire moving process!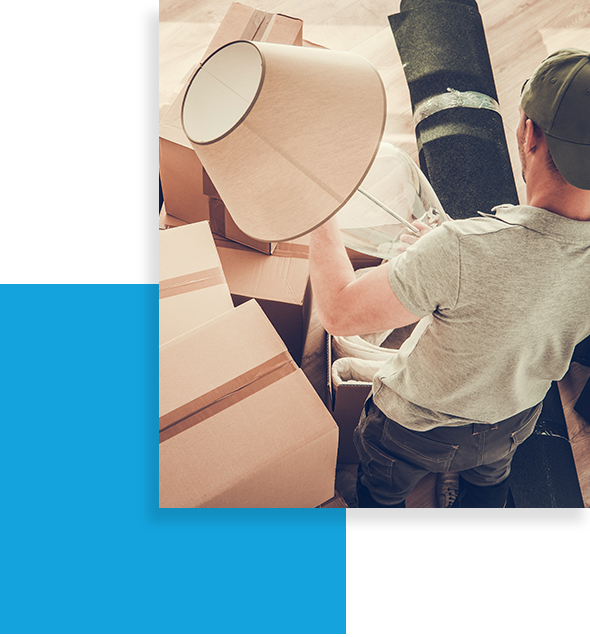 Commercial
While Seventh Generation has years of experience with residential moves, we also have experience with commercial moves. If you have a commercial office space filled with desks, office chairs, computer monitors, moving to a new location involves a lot of coordination. You also need to ensure that all of your office equipment — like printers, computers, and other technology — make it safely. Combine our commercial moving services with our packing services, and we pack and unpack all of your office equipment to ensure it arrives safely!
When you work with our professional movers, we'll help you move your space, whether it's a private office or a large commercial building. Work with us for your residential or commercial move!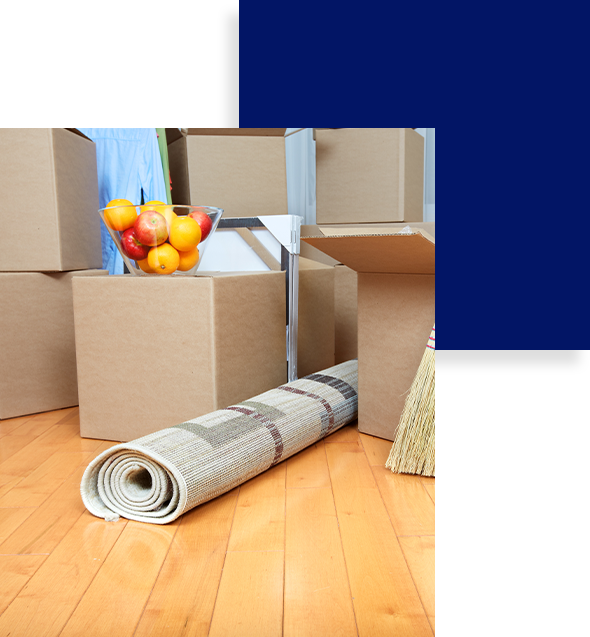 Keep Your Breakables & Electronics Safe
Moving doesn't have to mean broken valuables. Instead, make sure you use high-quality moving materials to safely get everything to your new home!
Since we help move residential houses every day, we have the materials needed to safely wrap large appliances, electronics, glass cabinets, delicate bric-a-brac, and more!
On top of that, you can end up overspending on unnecessary or excess moving material. Instead, we bring all of the packing equipment we need, saving you money and ensuring that we use the right amount of packing materials, reducing waste.
Don't put unnecessary stress on your plate when you're moving. Instead, contact Seventh Generation for moving and packing services!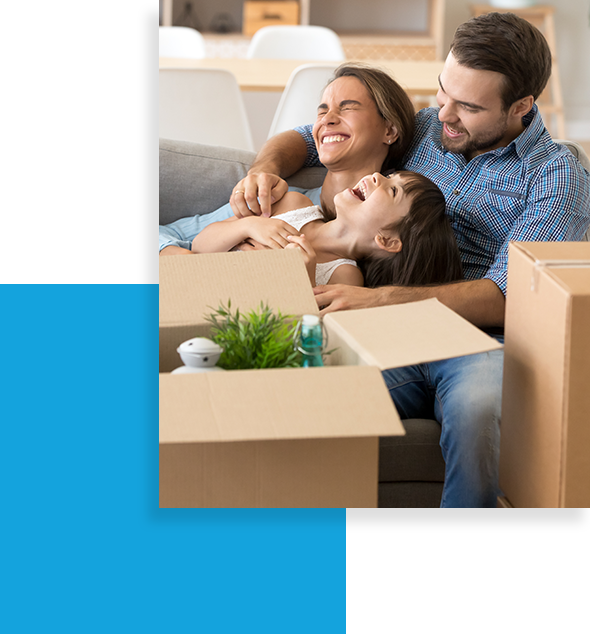 Store Extra Stuff
Moving from one space to another is a great time to take a look at the things you have and decide what you love. You save time and energy by not moving those items that aren't coming with you to your new space. But just because you're downsizing or don't have space for certain furniture doesn't mean that you have to get rid of the things you love! Instead, consider placing some items in climate-controlled storage space.
At Seventh Generation, we offer storage services on top of our moving services. This makes it easy for you to move what you want and place the excess in a storage space you can trust!
All of our storage units are monitored and well-cared for so you can focus on moving to your new space. Work with our team at Seventh Generation and let us help you store those things that just can't come with you!
Get the Most With Seventh Generation Moving & Storage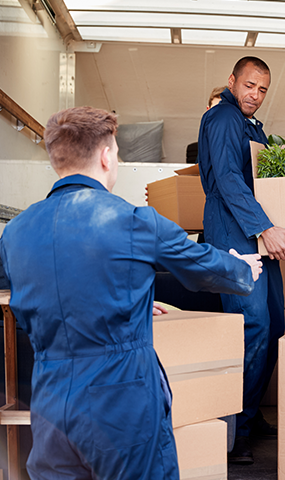 Move in style with a professional, organized team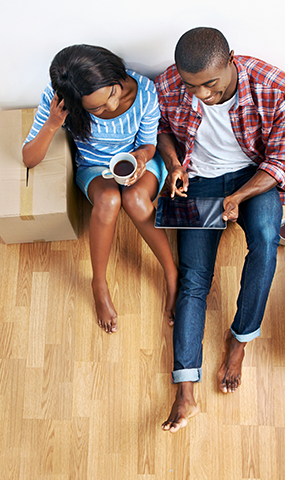 Focus on the things that matter, like buying your home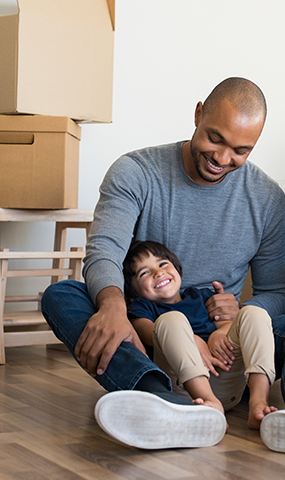 Our team can help take the stress out of moving!
Check Out Our Moving Services
Whether you're moving to a brand new neighborhood or simply moving down the block, Seventh Generation Moving & Storage is prepared to help you go the distance necessary to settle you into your new home. We are professionally trained so you can be sure your move will be as efficient and easy as possible. Our moving service packages include full packing and storage options. Our team is courteous, experienced, and fast working. ¡Y se habla español!
Count on our team for all your moving needs. From working with insurance companies to offering comprehensive moving services, make sure you have Seventh Generation Moving & Storage booked for your next residential (or commercial) move. And don't stop there! Use us for your packing and storage needs and focus on the other parts of moving, like decorating your new space, making space for the entire family, or getting the keys for your new home!
If you're ready to work with our team of professionals, contact Seventh Generation Moving & Storage for moving services in Los Angeles!
Why Choose Seventh Generation Moving & Storage?
For years, we've strived to provide the best possible experience to our customers. Your home or office area will always be treated as if it were our own. Thank you for choosing Seventh Generation Moving.